The mountains for excursions
The cable cars in 3 Zinnen Dolomites take you up to the five most popular mountains: Monte Elmo, Stiergarten, Croda Rossa, Monte Baranci and Comelico (Col d'la Tenda), all of which offer hikers, bikers and families plenty of exciting attractions.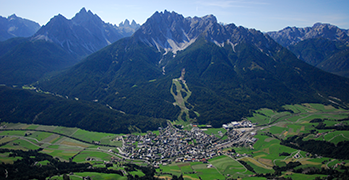 The perfect destination for families at the foot of the imposing Monte Baranci. Flowering meadows and lush green pastures provide a wonderful playground for young and old. There's lots to enjoy up here: the "Zwergenparcours" ropes course; the barefoot lakes; a tubing course; and the Fun Bob summer toboggan run.
Read more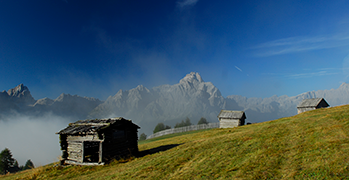 Normally the great views come only at the end of a tour, but Orto del Toro gives you an early reward with a view of the Sesto sundial and the Three Peaks. The mountain is a wonderful starting point for lots of hikes and bike tours to the Sesto mountain pastures and over the Carnic Alpine ridgeway.
Read morer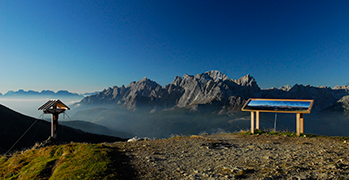 There's nowhere else in the area which offers you such a far-ranging view as Monte Elmo! And the visitor experience is enhanced by Olperl's Mountain World, the Kinderalm, and a variety of walking and hiking trails from which you can marvel at the sunrise or sunset.
Read more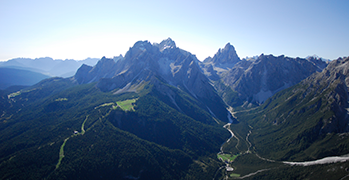 The Dolomites are almost close enough to touch from Croda Rossa. This is a location where there were military emplacements in the First World War, and you can immerse yourself in history here, scale the most famous via ferratas in the Alps and visit the smallest and only reindeer herd in the Alps.
Read more
There's absolutely no chance of boredom in the holiday region Three Peaks/3 Zinnen in the Dolomites. There's a varied weekly programme to pack your holiday with even more thrills and spills.
Kuentnerhof